Hagley graduate, Tanya Moir will be appearing in an event with best-selling author, Jenny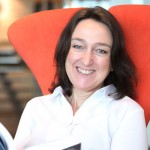 Pattrick to talk about their new novels at the Philatelic Society rooms at 67 Mandeville St, Riccarton on Monday 18 March at 7.30. Koha at the door.
Tanya's new novel is entitled 'Anticipation' and is certain to attract critical acclaim.