We had a wonderful celebration of our 2014 graduates on Friday 5 December at the Hagley Cafe.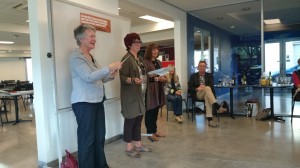 Winners for 2014 were:
Year 1:
1. Rose Jenson
2. Lisa McKenzie
3. Brie Sherow
Year 2:
1 Monique Schoneveld
2. Nod Ghosh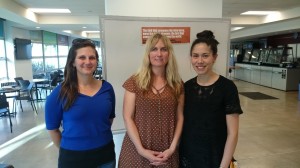 Congratulations to you all – the portfolios were outstanding and we wish all graduates, those returning for Year 2 and those leaving us every success with your writing.
Photo: L to R: Brie Sherow, Monique Schoneveld, Lisa McKenzie