Melanie Dixon                                                      
Melanie is an award-winning writer of short storie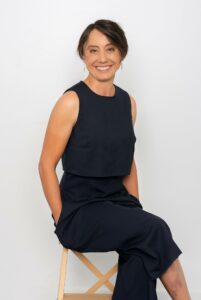 s and flash fiction. Her work has appeared in many journals and anthologies including takahe, Penduline Press, Flash Fronter, The Best Small Fictions 2019, Best Microfiction 2020, Bonsai, and the Hell Fire Poetry Anthology. She was the winner of the Canterbury Award for National Flash Fiction Day 2021 and has been highly placed in NFFD many times. She has also been placed in the Manhire Award for Creative Science Writing, the takahe Short Story Competition, and won the Cambridge Autumn Festival Short Story Competition 2017.
Melanie has taught creative writing for many years at Write On School for Young Writers, and loves working with adults and children on their writing goals. She holds a Masters in Creative Writing with first class honours from the University of Auckland, and is a graduate cum laude of Hagley Writers' Institute, she also holds science degrees from the Universities of York and Oxford. She is currently working on a speculative fiction trilogy for young adults, with the first book due for publication late 2022.
Tina Shaw                       
 Tina Shaw is the author of publications for children, young adults and general readership, including The Black Madonna, written while she held the CNZ Berlin Writers' Residency, and the post-apocalyptic novel Ephemera (2020). She has also held the      University of Waikato Writer-In-Residence and the Buddle Findlay Sargeson Fellowship. She won the 2018 Storylines Tessa Duder Award with Ursa which was published in 2019 by Walker Books Australia. A member of NZAMA, she works as a manuscript assessor, mentor and tutor of creative writing. She is Editor of the NZSA quarterly publication NZ Author.
Kathryn van Beek
Kathryn has a master's degree from Victoria University's IIML. Her short stories have appeared in the Sunday Star-Times, Newsroom, takahē and Bonsai, and her short story collection, Pet, is also available as a podcast. Kathryn is a winner of the Mindfood Short Story Competition and the Headland Short Story Prize. Her creative non-fiction has appeared on The Spinoff and NZ Herald. She has won awards for her plays, contributed to an award-winning web series, and has also written, illustrated and crowdfunded two children's books. Now based in Ōtepoti Dunedin, Kathryn grew up in Ōtautahi where she attended night classes in life drawing and psychology at Hagley College.
Laura Borrowdale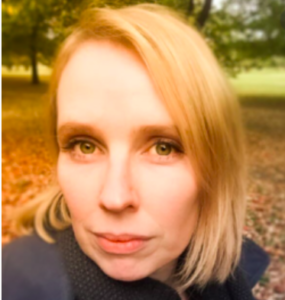 Laura Borrowdale is a Hagley graduate, secondary school teacher, and editor of New Zealand's first and only erotic journal, Aotearotica. Her work has appeared in Catalyst, Sport, takahē, Turbine, and Vice, among others, and her debut short story collection, Sex, With Animals, was published by Dead Bird Books.
Ben Brown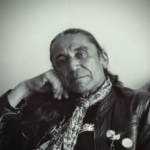 Ben Brown (Ngāti Mahuta, Ngāti Koroki, Ngāti Paoa) is an award winning children's author, a nonfiction writer, a poet and performer. He was appointed inaugural Children's Reading Ambassador for New Zealand, Te Awhi Rito in May 2021. Born in Motueka more years ago than he cares to remember, he now lives in Lyttelton, writing for his supper, reading for the love of it and otherwise reflecting on a new coalescence of words and where they might lead him. He is also the father of two, which he regards as his finest work to date.
Rose Collins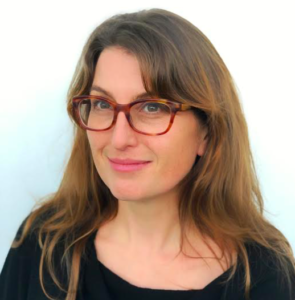 Rose Collins has a Masters in Creative Writing from Victoria University's IIML (2010). She is a recovering litigation lawyer and her short stories and poetry have been published in a number of journals and anthologies, including Sport, Turbine/Kapohau, Sweet Mammalian, and 4th Floor. She was shortlisted for the 2016 Bare Fiction Prize (UK) and placed 2nd in the 2019 National Flash Fiction Competition (NZ) and 1st in the international Micro Madness Competition (2020). Rose was the 2018 Writer in Residence at Hagley College and has taught creative writing to children and teenagers at the School for Young Writers.
Lynn Davidson
After living in Edinburgh for the past four years, Lynn Davidson has returned home to Wellington. Her latest poetry collection Islander is published by Shearsman Books in the UK and Victoria University Press in New Zealand. She was Visiting Artist at Massey University in 2011, had a Hawthornden Fellowship in 2013 and a Bothy Project Residency at Inshriach Bothy in the Cairngorms in 2016. She won the Poetry New Zealand Poetry Award, 2020 and is the 2021 Randell Cottage Writer in Residence. Lynn has a doctorate in creative writing, teaches creative writing, and is a member of 12, an Edinburgh-based feminist poetry collective.
Doc Drumheller
Doc Drumheller was born in Charleston, South Carolina and has lived in New Zealand for more than half his life. He has worked in award winning groups for theatre and music and has published ten collections of poetry. His poems have been translated into more than twenty languages, and he has performed in Cuba, Lithuania, Italy, Hungary, Bulgaria, Romania, Japan, India, China, Nicaragua, Mexico, El Salvador, USA, and widely throughout NZ. He lives in Oxford, where he edits and publishes the literary journal Catalyst. His latest collection is: Election Day of the Dead, Seventy Haiku from the Americas, Cold Hub Press 2020.
AJ Fitzwater
AJ Fitzwater lives between the cracks of Christchurch, New Zealand. Their work focuses on feminist and queer themes, and has appeared in venues of repute such as Clarkesworld, Beneath Ceaseless Skies, Shimmer, Giganotosaurus, GlitterShip, and in various anthologies. They are the author of rodent pirate escapades in The Voyages of Cinrak the Dapper, and the WW2 land girls shape-shifter novella No Man's Land. With a background in radio, AJ lends their voice to podcast narrations, including for the Escape Artists universe. They enjoy maintaining a collection of bow ties. A unicorn disguised in a snappy blazer, they tweet @AJFitzwater
Amy Head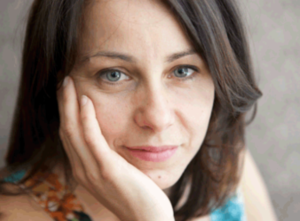 Amy Head lives in Christchurch. Her first book, the short story collection Tough, was included in the NZ Listener and Metro best books lists for 2013 and was the winner of the NZSA Hubert Church Best First Book Award for Fiction in 2014. Her most recent book is Rotoroa (2018).
Erik Kennedy
Erik Kennedy is the author of There's No Place Like the Internet in Springtime (Victoria University Press), and he is co-editing an anthology of climate change poetry from Aotearoa New Zealand and the Pacific, forthcoming from Auckland University Press, in 2021. His poems and criticism have been widely published. Originally from New Jersey, he lives in Christchurch.
Chloe Lane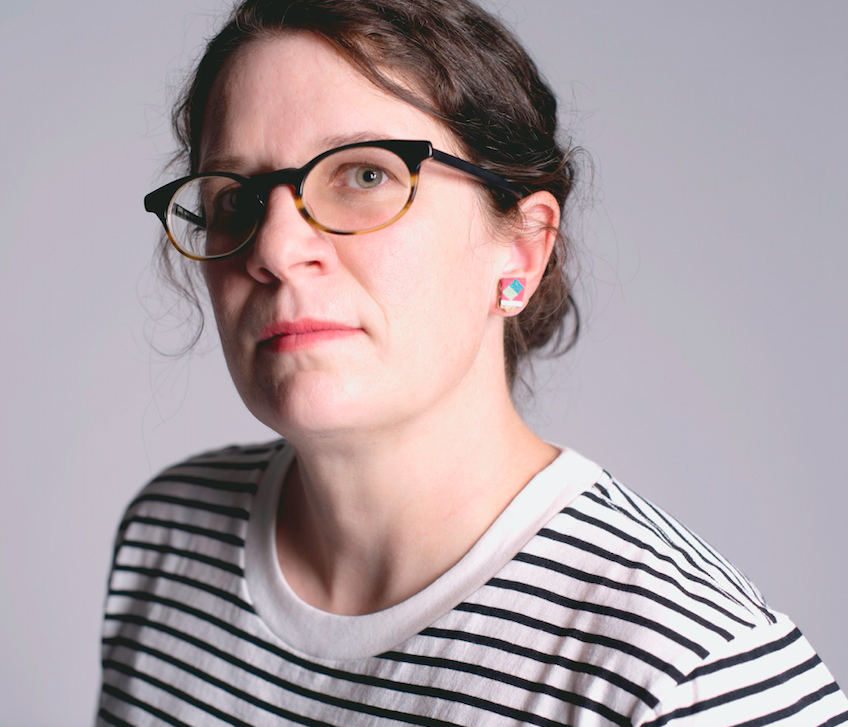 Chloe Lane is a 2021 Grimshaw Sargeson Fellow. She earned her MFA in Fiction from the University of Florida in 2017. She also has a MA from the International Institute of Modern Letters, Victoria University Wellington, and a BFA from Elam School of Fine Arts, University of Auckland. Her debut novel The Swimmers was published by Victoria University Press in 2020. She has recently published essays in The Spinoff, Pantograph Punch, Newsroom, Subtropics (USA), and Contemporary HUM. She currently lives in ÅŒtautahi Christchurch with her husband and young son.
Frankie McMillan
Frankie McMillan is a poet and short story writer who lives in Christchurch. She is the author of The Bag Lady's Picnic and other stories and two poetry collections, Dressing for the Cannibals  and There are no horses in heaven. In 2009 she won first prize in the New Zealand Poetry Society International Poetry Competition. In both 2013 and 2015 she was the winner of the New Zealand Flash Fiction Award. Frankie was awarded the Creative New Zealand Todd New Writers Bursary in 2005 and held the Ursula Bethell residency at the University of Canterbury in 2014. My Mother and the Hungarians and other small fictions (CUP) was published in August 2016 and was long listed for the 2017 Ockham Book Awards. Her latest book, The Father of Octopus Wrestling and other small fictions (CUP), has just been named as one of the top 10 fiction books of 2019 by The Spinoff. She is the 2019 recipient of the Peter and Dianne Beatson Fellowship.
Tanya Moir
Tanya studied with the Hagley Writers' Institute and received the Margaret Mahy Award in 2008. Her first book, the critically acclaimed historical novel La Rochelle's Road, was noted for  'deeply poetic sensibility that is, at times, quite breathtaking' (Your Weekend). The New Zealand Listener described it as 'that wonder: absorbing historical fiction that replenishes our view of the world then and now', remarking on language that is 'fresh, vivid and authentic'. Her second novel, Anticipation, was published in 2013 to rave reviews and her third novel, The Legend of Winstone Blackhat, was longlisted for the 2016 Ockham NZ Book Awards and for the Ngaio Marsh Crime Award. She also writes rural romance under the pseudonym of Holly Ford and has had five best sellers published. Tanya was a 2013 Buddle Findlay Sargeson Fellow and was awarded the Todd New Writer's Bursary in 2012.
James Norcliffe
James Norcliffe is an award-winning poet and educator, as well as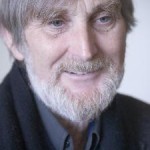 an author of children's books. He has been awarded the 2012 University of Otago College of Education's Writer in Residence, and has been recipient of the 2006 Fellowship at Iowa University and the 2000 Robert Burns Fellowship at Otago University.
Joanna Orwin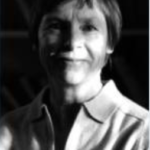 Joanna Orwin writes books for children. She has a background in ecology and science editing and her stories often focus on New Zealand flora and fauna. She also draws extensively on Māori mythology and her interest in New Zealand's cultural heritage. Orwin won the Children's Book of the Year Award for The Guardian of the Land (1985), and Owl (2001) was the Senior Fiction category winner for the 2002 New Zealand Post Children's Book Awards.
Ronnie Smart
Ronnie Smart is a Christchurch poet and writer of short dark fiction, who graduated cum laude from the Hagley Writers' Institute in 2017, and has since continued to train and develop through various courses online and in person. In 2018 he received a mentorship from the famous Australian horror writer, Kaaron Warren. He served as judge for the Australian Shadows Awards, and for the Australasian Horror Writers' Association Short Story Awards for 2018 and 2019. His writing has been published in numerous literary and genre venues, including Flash Frontier, Blue Fifth Review, takahē, Breach, Trickster's Treats 3, and in the poetry anthology Untimely Frost. 
Chris Stewart
Chris Stewart attended The Hagley Writers' Institute in 2015, winning The Margaret Mahy Prize. Since then, he has published poems in a variety of New Zealand literary journals, and was selected to feature in the recently published AUP New Poets 6. He is grateful to Hagley for everything!
x
x
x
x
x
x