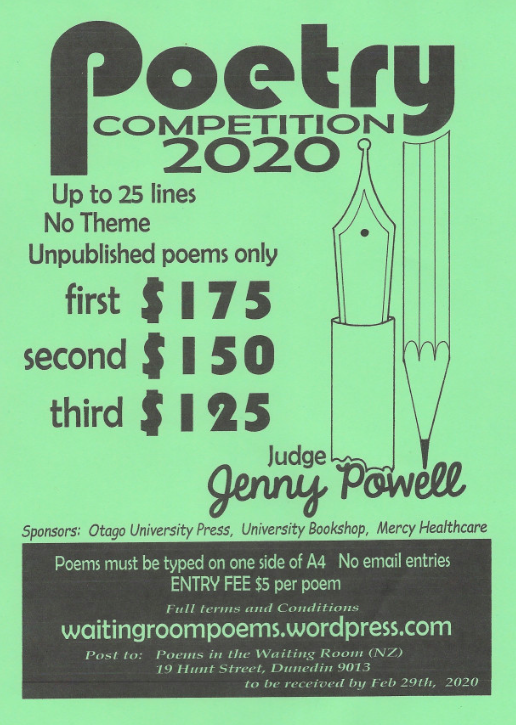 The Poems in the Waiting Room competition seeks previously unpublished poems of up to 25 lines. Judge Jenny Powell will award:
The competition is open to New Zealand residents only, and there is no set theme.
Poems in the Waiting Room is a wonderful "arts in health" charity. Dunedin-based, it publishes and distributes free poetry to medical waiting rooms, rest homes, hospices and prisons throughout the country. The poems are carefully selected and aimed at reader enjoyment.
Read more about the competition and about Poems in the Waiting Room.
Deadline: 29 February 2020. Note that entries are by post only.